Rhode Island IES Thermostat Program Training
CLEAResult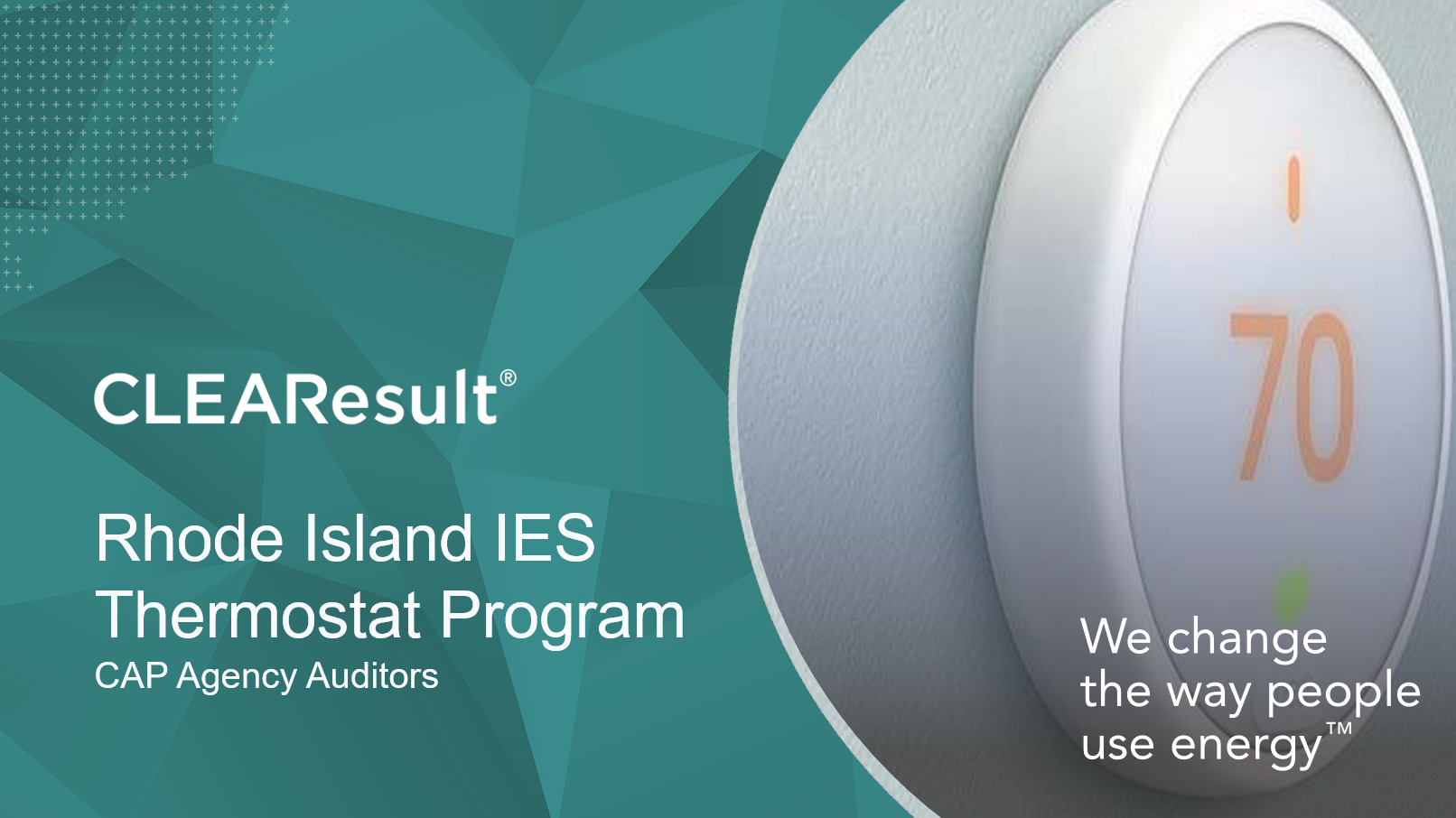 About This Course
Learn to identify energy saving thermostat opportunities!
This course is designed for Rhode Island CAP Agency Auditor interested in thermostats.
In this course we will examine how to recognize where there are opportunities to install programable and Wi-Fi thermostats, how to talk to customers about upgrading, and how to complete work orders correctly.
Course Overview
After completing this course, you will be able to:
-recognize the opportunities for installing programable and Wi-Fi thermostats;
-identify customer's heating system type;
-complete customer intake;
-recommend the best suited thermostat;
-explain thermostat installation process to customers; and
-complete a thermostat work order in the InDemand software.
Course Staff
David MacLellan
Program Manager for New England Operations
401-351-1805
Frequently Asked Questions
What web browser should I use?
The Open edX platform works best with current versions of Chrome, Edge, Firefox, Internet Explorer, or Safari.
See our list of supported browsers for the most up-to-date information.